---
Backtest your strategies against a basket of 100+ instruments simultaneously.
The example below  demonstrates backtesting a basket of several stocks simultaneously.  The strategy tracks each stock's implied volatility, and buys the stock whenever the stock's implied volatility hits a 3 month high. The strategy is backtested against a basket of several stocks at once.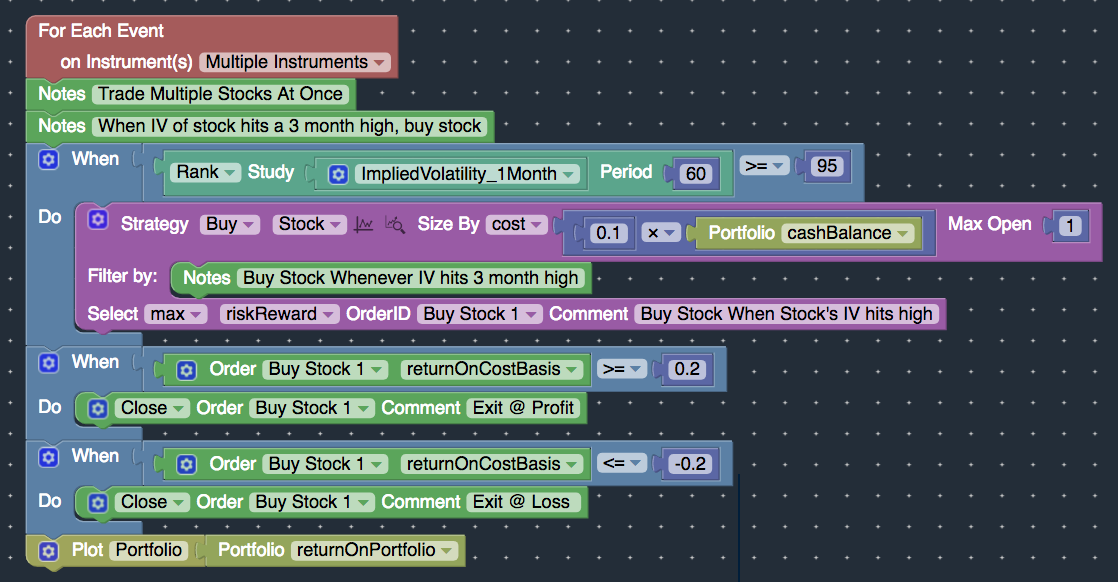 To view the performance of this strategy or to create your own basket trading strategy, sign up today and then click the "Run Backtest" button.
Run Backtest